what we offer
Discover Our Programs
Playgroup ( 2- 3 yrs)
At age 2, children are typically starting to achieve important developmental milestones. They are becoming more curious, social, and independent. We provide an environment for them to further develop these skills and prepare for future education.
Nursery (2.5 – 3.5 yrs)
Nursery admission typically starts at around 3 to 4 years old. At this age of child development, they experience significant cognitive, social, and emotional growth. They begin to develop language skills, explore their independence, and interact with peers, which makes it an ideal time for them to start their educational journey in a nurturing and developmentally appropriate environment.
Junior Kindergarten ( 3.5 – 4.5 yrs)
Junior Kindergarten (JK) is a magical stage where your child, at around 4 years old, embarks on a thrilling journey of growth. They'll master motor skills, explore the wonders of language, build friendships, and prepare themselves confidently for the exciting world of formal schooling. It's a pivotal step in their development, where curiosity, creativity, and confidence come together to shape their bright future.
Senior Kindergarten (4.5 – 5.5 yrs)
Senior Kindergarten (SK) is the delightful next step for your child, typically around 5 years old. It's where they truly flourish, honing their skills, forging deeper friendships, and getting ready to thrive in the world of formal education. At this stage, their growth knows no bounds, as they become even more adept at communication, problem-solving, and creativity. Sr.K.G. is where the foundation for a lifetime of learning is solidified, and your child's journey towards a bright future takes a giant leap forward.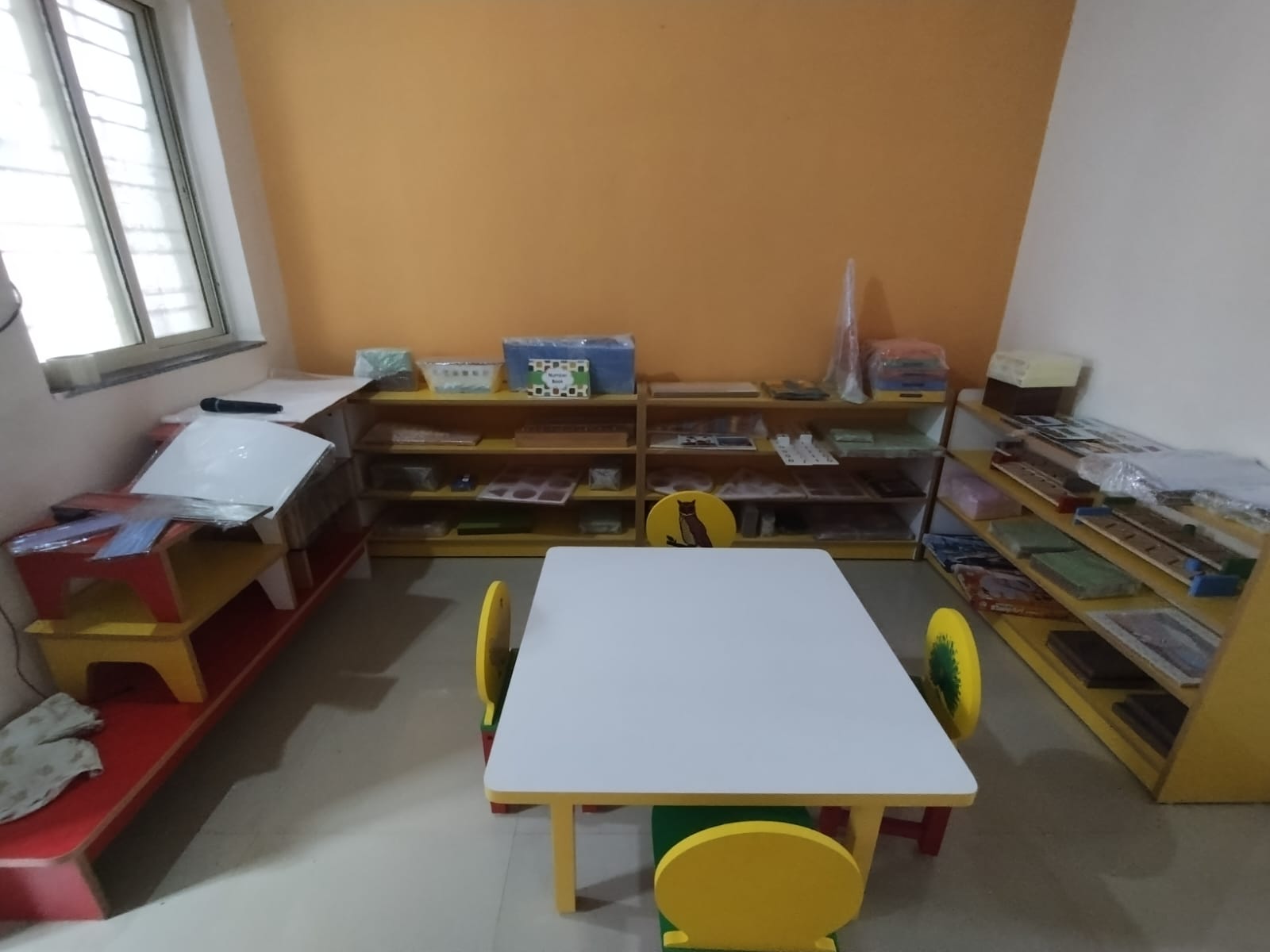 About Us
About Swadeshi Gurukulam pre-school
We envision a world where every child cherishes and preserves our cultural heritage, while also embracing progress and innovation. Swadeshi Gurukulam aims to empower our little ones with the best of both worlds, providing a holistic and joyful educational experience.

No Schoolbags
No School Bag: Say goodbye to those back-breaking school bags! At Swadeshi Gurukulam, we provide all the necessary materials and resources within our vibrant and nurturing campus. Your child can focus on exploring, playing, and learning without the burden of lugging heavy bags.
No Homework
We believe that learning doesn't stop when the school bell rings. Children need time for imaginative play, family bonding, and pursuing their interests. Our approach encourages students to learn at their own pace, with a focus on understanding and application rather than rote memorization.


Spacious Play Area
What makes us different?
Why Swadeshi Gurukulam
Eco friendly learning Material
Chowki and Mats for activities
Yoga and excercise
Sanskrut shlokas

Phonics
Creative sessions

Spacious Play area


"I am delighted with Swadeshi Gurukulam's approach to education. The mentor and educator of this school have excellent education qualification and experience. Their commitment to a burden-free childhood with no school bags and no homework is truly commendable. The use of eco-friendly materials and embracing Indian traditions like the sitting mats and 'chowki' adds a unique touch to the learning experience. Their philosophy of instilling Indian culture in children from a young age is highly admirable."